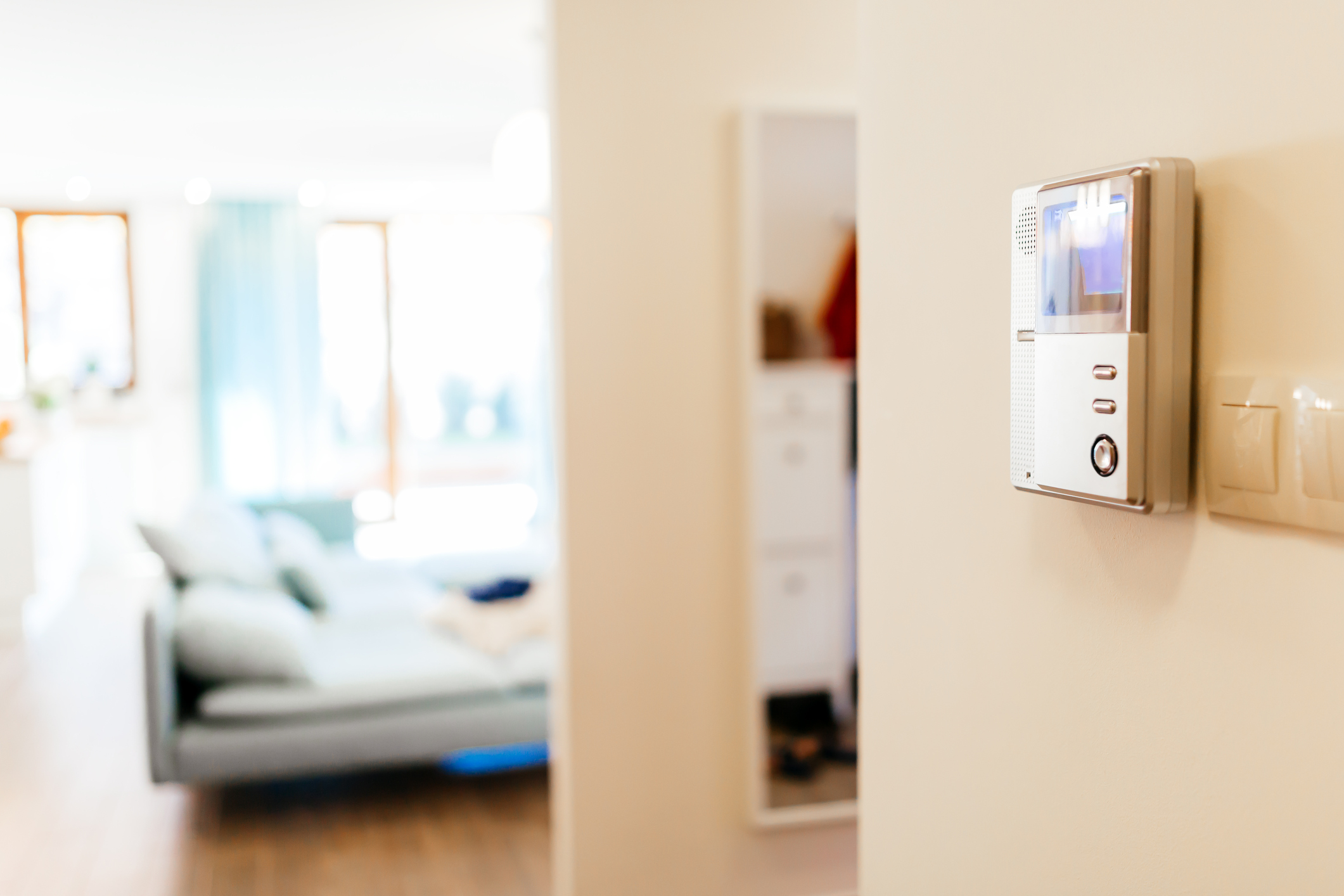 Residential Intercom Systems
Know who's at your door with a smart intercom system
Intercom systems allow you to identify any person attempting to gain access to your home or small business, and easily accept or deny them.
Guardsman Security offer a wide range of intercom systems, from very simple front door intercoms right through to sophisticated video intercoms. These are suitable for both residential homes and small businesses. We also offer more complex commercial intercom systems.
Our video intercom options include black and white, colour or the stylish "hands free" system which allows communication without lifting a handset.
The intercom system has a lock release button which allows you to open the electric gate or release the front door lock using the intercom.
Know who you're letting in before you open the door with a home intercom system from Guardsman Security.